An open access journal that opens the Italian management scholars perspective to the international scientific debate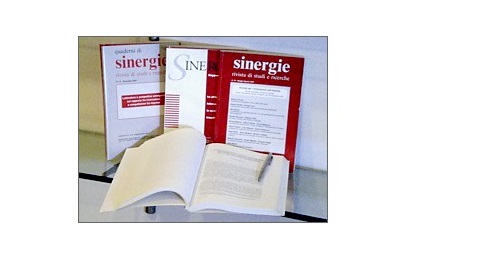 The Journal in brief
Sinergie Italian Journal of Management is a peer-reviewed academic publication focusing on the main trends in management, corporate governance and sustainable development.
ISSN: 0393-5108
Quarterly journal 
Printed from: 1983           
Online from: 2001
Subject Area: Business management
Founding editor: Giovanni Panati
Previously published as Sinergie rivista di studi e ricerche
Sinergie Italian Journal of Management is ranked by:
AIDEA list (rank A)
ANVUR GEV13's list (rank C)
The Journal is published by the CUEIM Foudation that is at the service of the creation and dissemination of managerial culture.
CUEIM Foundation is a non-profit organization aimed at promoting scientific research in the management field.
Since 2017, CUEIM Foundation organizes in collaboration with SIMA (Società Italiana di Management) the annual conference.
Also, CUEIM Foundation publishes further editorial lines.
The programme of the Sinergie-SIMA 2019 Conference is now available
The deadline for sending the full papers is postponed to February 28, 2019. We remind you that all submissions must be sent to the following e-mail: laura.ciarmela@sinergieweb.it. The previous email (laura.ciarmela@sinergiejournal.it) is no active.
Conference registration Registration form   Enghish language Italian language Early-bird registration: May 15, 2019
2001
digital archive as from
15
articles per issue
30
years of conferences
1000
Sinergie people network more than
Subscribe
now


to The Journal

FIND A SPECIFIC ISSUE

subscribe