conference
2018 – Transformative business strategies (Venice)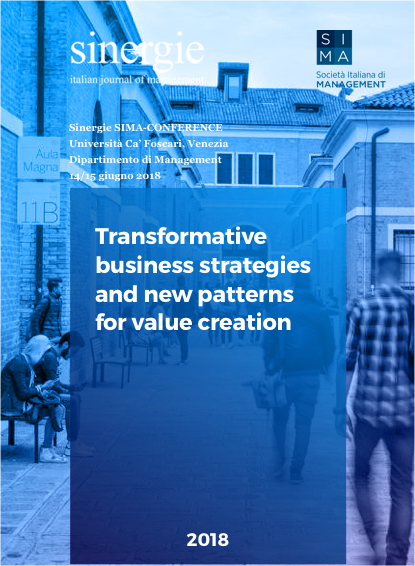 Cost and registration -- Copy
Online registration will be possible starting February 1, 2018.
Standard registration fee covering access to all daytime conference sessions, online conference proceedings, lunches, refreshments, the gala dinner and (only in Italy) a 2018 subscription to Sinergie: € 250 if paid by April 30, 2018, or € 365 starting May 1 until the date of the conference.
Promotional fees for SIMA associates, researchers and PhD students are available. 
Two alternative combinations of the conference fee and journal subscription are available for Italian participants if payment is made by May 15, 2018.
Registration opening: February 1, 2018
Early-bird registration: April 30, 2018
Registration deadline: May 31, 2018