2011 - Is communication taking over? (Milano)

Is communication taking over?
From 10.11.2011 to 11.11.2011
Università di Milano
La comunicazione ha davvero assunto un ruolo così rilevante e strategico nella governance delle organizzazioni complesse, private e pubbliche?
Viene chiamata a partecipare e supportare le decisioni strategiche a livello sia corporate sia business? È in grado di offrire un contributo significativo alle decisioni che vengono prese nelle aree aziendali più consolidate, come per esempio la finanza, il marketing e la produzione?
Ha senso dunque parlare di communication-oriented organization, ovvero di organizzazione nella quale la comunicazione contribuisce a orientare e permeare tutti i più importanti processi decisionali aziendali?
In conclusione:
Is communication taking over?
Sottotemi
Il Convegno si propone di definire il rapporto tra comunicazione e:
Corporate reputation management;
Brand e creazione di valore;
Creatività e innovazione;
Change management;
Capitale intellettuale, relazionale ed economico;
Governance, valore e gestione delle relazioni con gli stakeholder;
Sistemi locali e territori;
Culture locali e processi di internazionalizzazione;
Processi decisionali d'impresa;
Teorie dell'impresa.
Studiosi e professionisti sono invitati a proporre paper, in italiano o in inglese, relativi al tema o a uno dei sotto-temi del convegno. I paper accettati saranno presentati in sessioni parallele. Come di consueto il Convegno prevede anche sessioni plenarie alle quali parteciperanno keynote speaker italiani e stranieri.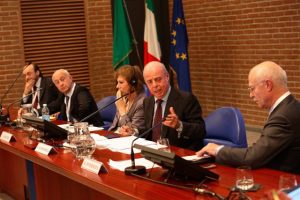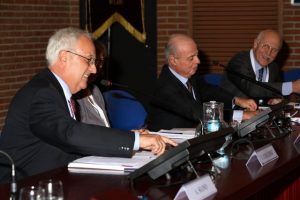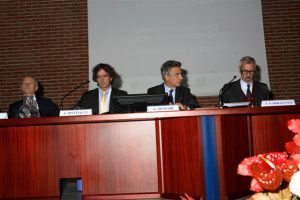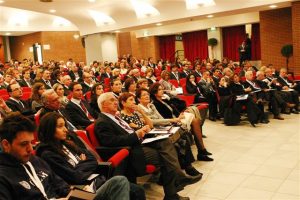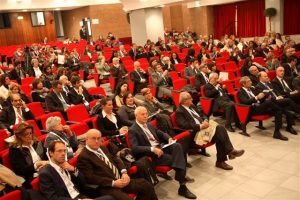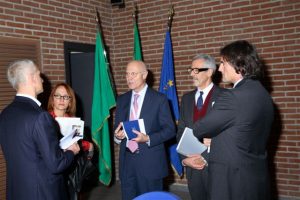 Since 1989, the annual Sinergie Conference has been a meeting point for the community of business management scholars. Established to commemorate the founder of the Journal, Prof. Giovanni Panati, one year after his death, the Conference has become an annual and itinerant event: every year the venue is held in a different city. The Conference is organized in collaboration with the local University for the purpose of bringing together different realities and experiences. The Conference is a service that Sinergie offers free of charge to its subscribers who can take part in it (the registration fee is considered a contribution to the development of the Journal and its initiatives). To take advantage of this opportunity, subscription and payment of the fee should be made within the specified times.