conference
2018 – Transformative business strategies (Venice)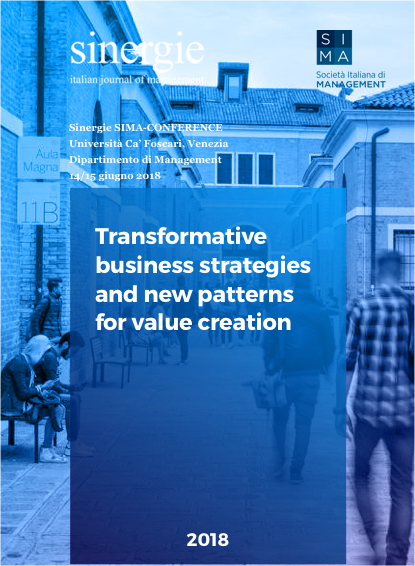 Publication opportunities
Publication in Sinergie Italian Journal of Management
The Conference Scientific Committee will select from 8 to 10 of the full papers presented at the Conference for publication in a 2019 special issue of Sinergie.
Sinergie is ranked "C" by ANVUR for VQR 2011-2014 and it is ranked "A" by AIDEA among Italian business administration journals (www.accademiaaidea.it). The authors of the papers that have been selected for publication in the special issue of Sinergie will be announced and rewarded at the concluding plenary session of the conference.
Publication in Sinergie Italian Journal of Management is free of charge.
Subscribe
now


to The Journal

FIND A SPECIFIC ISSUE

subscribe